Welcome to the 2022
Saint Louis Halloween

Hamfest

Sponsored by Saint Louis Amateur Radio Club



 

Great Event looking forward to the 30th Halloween Hamfest!
Saturday October 29, 2022
Kirkwood Community Center
111 S Geyer Road Kirkwood, Missouri
7:30 A.M. to 1:00 P.M. main prize
drawing at 12:00 P.M.
Talk in 147.75/147.15
Thanks to the Telephone Employees ARC
GPS Coordinates are 38.34.848N by 090.25.004W

Plenty of FREE Parking


2 Rooms FULL of Swap Tables and Vendors


Hourly Door Prizes


VE Exams

Over 1000 in attendances for 2019!
2 rooms with 100 tables!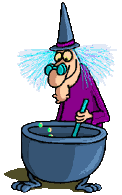 The Best Hamfest FOOD around
Depending on COVID 19
Breakfast made to order

Raffle Prize drawn every 30 minutes
Every bag worth at least $50
Main Prizes drawn at Noon
1st – $300.00
2nd – $200.00
3rd – $100.00
4th - TBA


 
Need not be present to win
We wish to thank our sponsors  and exhibitors who made the 2021 hamfest possable;
Exhibitors this year are;
Click on vendor to see their web page.
Associated Radio
 D&L Antenna Supply
 Mosley Electronics
Amateur Accessorie

Sponsors who contribute are;
Click on the sponsor to see their web page.
 DX Engineering
Elecraft
Fluid Motion, Inc. (StepperIR)
RT Systems
West Mountain Radio
Would like to thank ALL
for their support of this Halloween Hamfest.

Admission
Children under 12 free
Tickets in Advance $4 each or 3 for $10
Tickets at the Door $7 each
Your Admission ticket is a prize ticket
Click here for table and ticket order form

Vendor and Swap Tables
$15.00 for each Private Table
$15.00 for Commercial
Electric hookup is $15.00 limit one per vendor
Click here for ticket and table order form or contact
Phone: Bob Sluder N0IS at 636-285-7605
E-Mail: N0IS
For PDF order form Click here
For information and questions contact Steve Welton WØSLW
(314) 941-8500 or E-Mail: WØSLW

VE Exams begin at 8:30 AM Sharp!
for more information call 314-941-8500


The Page Links
NEW - Halloween Hamfest Photos - NEW
Thanks to the following web pages for clip art.
www.clipartworld.com

Page was last updated March 15, 2022
Comments or questions about the page contact webmaster